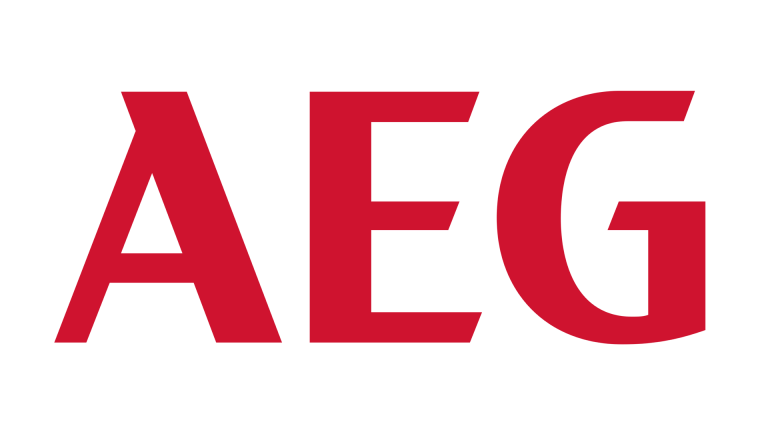 IN FORM PERFECT & FUNCTION
The power industry is changing rapidly. The increased reliance on networks, data, and information systems makes reliable power more critical than ever. The AEG PASOL Group is a global provider of power electronic systems and solutions for all industrial power supplies, and offers one of the most comprehensive product and service portfolios in the area of power conversion and power controlling. The two complementary operating business units Renewable Energy Solutions (RES) and Energy Efficiency Solutions (EES) are serving customers worldwide. The RES product and service portfolio consists of systems and solutions for the solar industry like solar inverters, monitoring and control systems as well as power controllers. The EES product and service portfolio includes high performance uninterruptable power supplies (UPS), industrial power controllers and DC-converters. Thanks to its distinctive expertise. Bridging both AC and DC power technologies and spanning the worlds of both conventional and renewable energy, the company creates innovative solutions for energy networks and smart grids. PASOL has many years of experience in sales, service and all industrial power supplies. Our mission is "to be the most proactive, flexible, and innovative full-service wholesale dealer, installer and maintainer of (RES) and (EES).We seek to earn trust from lifelong satisfied customers. We work one-on-one with our customers, competing against our larger competitors by offering lower prices and superior service.
3-PHASE UPS SYSTEMS

For industrial and IT Applications
For over decades, AEG Power Solutions has successfully designed and manufactured uninterruptible power supply (UPS) systems, with over 70 technology patents registered in energy conversion. The expertise built over years in providing premium quality solutions to secure highly reliable power even in the harshest environment positions uniquely our 3-phase UPS range.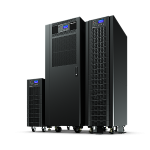 PROTECT 4 33

Multi purpose high power UPS
The Protect 4 is a highly reliable solution with a very long track record in system availability and use, providing safe and uninterrupted power back-up. It is a compact ready to install unit, with a maximum single unit capacity of up to 600 kVA, ensuring the safe operation of your critical loads. Protect 4 is designed to meet the toughest application requirements and offers high reliability with efficient 12 pulse rectifier technology for sinusoidal input current and for reduced input current harmonic distortion (THDi).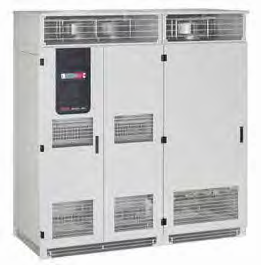 PROTECT B / NAS

Line-interactive UPS 500 - 1500 VA
Protect B is a UPS specially designed to provide power backup for small and medium enterprises and home businesses and is perfect for protecting ATMs, 3D printers, workstations, PCs, and other IT applications. The systematically refined hardware design with battery-saving charging electronics guarantees many years of use. The UPS front panel makes it easy to replace the batteries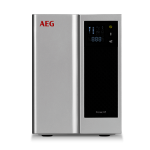 PROTECT 8 S14 Industrial UPS with galvanic isolation at output line

10 - 60 kVA
UPS systems from AEG Power Solutions ensure the continuous availability of all global industrial requirements in oil & gas, petrochemical, power generation, transportation and other heavy industries. The state-of-the-art, double – conversion topology and design of the Protect 8 is flexible, meets practically all conceivable customer requirements and is suitable for use in harsh environments.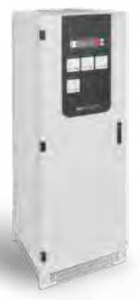 PROTECT PLUS M600

Modular 3-phase UPS up to 900 kVA
Protect Plus M600 is the modular UPS system that combines high AC/AC efficiency values with a compact footprint and a flexible and scalable architecture, able to reach up to 900 kVA.
It is designed specifically for data centers, transportation, retail and light industrial applications as well as all other critical applications where power reliability is essential and power consumption is an important variable.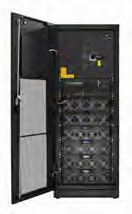 PROTECT RCS SPRE-TPRE

Thyristor-based 3- & 1-phase rectifier and charger system
The Protect RCS DC system has been developed and designed to provide high reliability power supply and battery charging capability. The Protect RCS DC system is a thyristor controlled rectifier, suitable for charging nickel-cadmium or lead-acid batteries while supplying DC loads. It can also be used without batteries as a direct power supply